A New Salon Interior Style is Made for the COVID-19
posted on August 13, 2020
Interior Designers: Contact us via Highstreet to make your dream building come true and follow our blog for updates on building design inspiration.
The increasing number of COVID-19 cases in several countries has greatly affected many aspects of people's lives, including aspects of interior design. Many business activists are redesigning their places of business to meet health protocols to minimize the spread of the COVID-19 virus. One industry that adapts the interior design of its place of business is Hawthorne Studio, which has implemented social distancing so that visitors feel safe in the salon.
The Concept of Salon Interior Design in the COVID-19 Era
To apply the vision of design in designing salon interiors, Hawthorne Studio wants salon interior design to synergize with the health protocol rules that have been enforced in the country. Not only applying an interior design that pays attention to social distancing and regulating the traffic of visitors inside the salon, the addition of interior decorations in the form of plants, panel partition designs, and track lighting which functions as a marker for the main salon and waiting room.
The arrangement of mirror furniture used as salon make-up is placed with the concept of turning back to one another between visitors. This interior design concept is applied so that salon visitors feel comfortable because it reduces interactions with other people. Besides, the mirror is also useful for monitoring the circulation of motion from the entrance to the waiting room area carried out by salon workers, so that the salon area remains safe from busy people passing by.
Not only Hawthrone Studio, but Van Council hairstylists have also officially reopened the doors to his six Van Michael hair salons in Atlanta after lockdowns were relaxed a little across the state. You need to know, many sectors of the commercial industry such as salons experience a lot of emotions during a pandemic such as fear, curiosity, and enthusiasm between them. Georgia is also now at the forefront of what could be a new world for the post-pandemic salon industry.
Although it is not considered very important in some countries, many people suddenly realize how much they rely on salons for comfortable personal care. And while salons are not necessarily busy places, people need interaction and how can visitors comply with social distancing policies? But how exactly is the post-pandemic salon comeback? A general rule such as a salon would be to keep a minimum of 50% visitors with workers in each area at least six feet apart. Before entering, visitors will also wait outside the salon area and check the temperature. Once inside, all workers
will wear protective masks and masks, the same is true for visitors who are still required to wear masks. Items that must be limited in interaction are telephone and forms of payment. Regarding salon services, there will be no drying to avoid airflow from unseen viruses, and it will also reduce your time visiting the salon.
As the spread of COVID-19 began to slow down, some salons, or other treatment centres, began to reopen with precautionary measures and implement health and safety protocols. Not only has the salon interior design changed, but workers must also wear face masks, body armour and gloves. This could also be known as implementing a new sanitation strategy, limiting visitor volume and seating spacing according to social distancing policies. In contrast to the case in Japan, salons are technically still open as an essential service during the pandemic.
As more and more salons start operating at reduced capacities and with protective policies, the COVID-19 pandemic will have a long-term effect on the salon industry. As you already know, sanitation always plays a big role in salons and many people still take it more seriously than ever.
Do you want to give a little touch of change to your salon interior design like Hawthrone Studio? Could it be that you are interested in changing the overall interior design of your salon to appear with a new feel and make your salon visitors not only feel comfortable but fascinated with your salon's interior design? When setting up your salon, you often feel confused. From the salon layout, interior design scheme, budget, to the furniture that will be used, there are many things you need to consider. However, you don't need to worry, here are salon interior decoration ideas that can help you realize the interior design of your dream salon.
Create the Perfect Lighting
One of the most important aspects of your salon is light. Natural light is always a favourite, but not every salon building is equipped with good window light. If you have a window, take advantage of that area. Prepare your space so that each area can take advantage of the natural rays of the sun. However, if your salon doesn't have large windows, other events can light up your space. Remember, when choosing the right lighting for the salon, you need to pay attention to the main purpose of lighting in the salon is to make your visitors look good. If visitors look in the mirror and don't like what they see, they will not be happy with the results of your salon service. To design more precise lighting, you can choose a warm lamp over a cold one. When placing the lamp, make sure the shadows don't overlap where your visitors are sitting. You also need to consider whether you want a lamp that is behind the mirror or you just want to have overhead lighting and a standing light. You can work with us to design the right lighting for your salon interior design!
Pay attention to the salon space area
There are various ways to decorate the interior of your salon. If you don't want to change the entire look of the salon interior, you can adapt the interior appearance that your salon already has. For example, if your walls or floors are made of concrete, you can give your salon a modern feel. It is also important to make sure your salon equipment matches the ambience of your salon interior.
Give the Green Atmosphere
Bring a natural atmosphere into the interior of your salon space by adding plants. Having plants in the room, not only cleans the air and supplies oxygen but also gives a new colour to your salon area. Bringing plants indoors will also make your salon feel natural and soothing. Plants will also be very useful during this pandemic.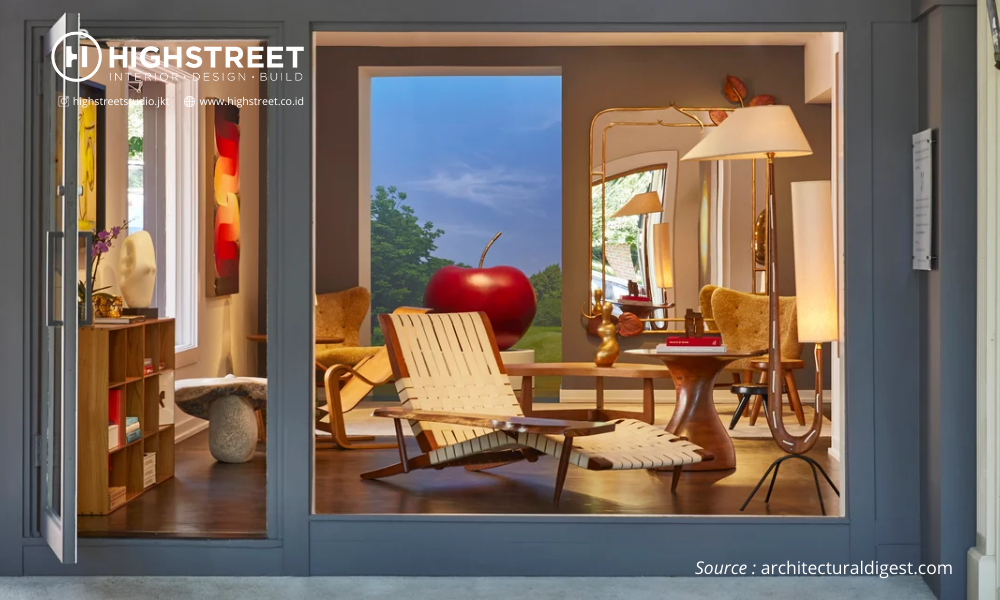 That's the post-pandemic salon interior design inspiration that you can apply to your salon interior style. If you're not sure where to start, we've got you covered! Contact our customer service on this website page.
Interior Designers: Contact us via Highstreet to make your dream building come true and follow our blog for updates on building design inspiration.
This article is adapted from https://www.vogue.com/article/hair-salons-covid-19-global-pandemic.
Share This Article