An Office Interior Design Makes Work More Fun, Which Should You Choose?
posted on November 26, 2020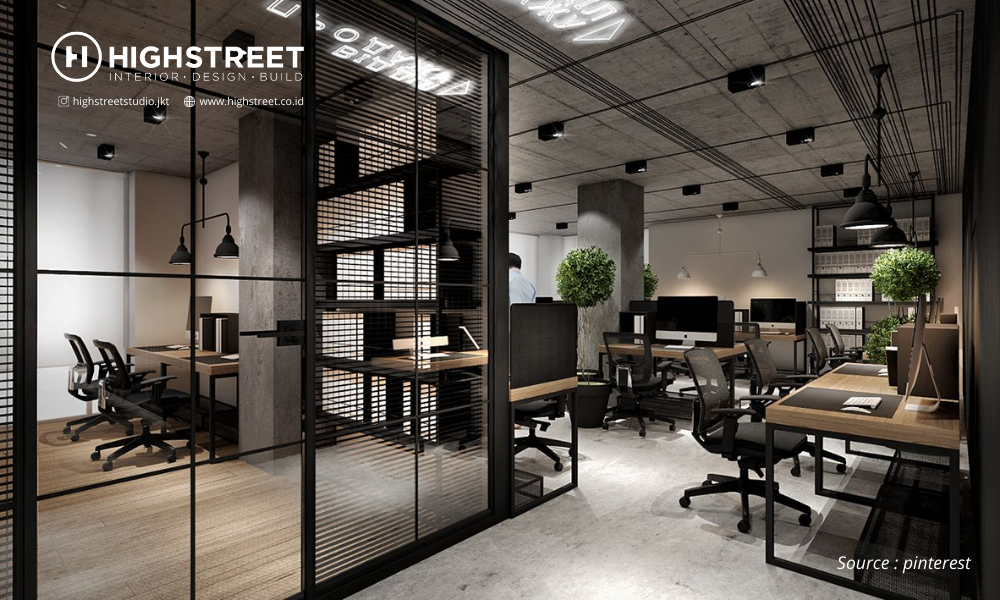 Interior Designer: Contact us via Highstreet to make your dream building come true and join Highstreet to become our interior design partner
As an interior designer in Indonesia with experience in designing offices, we have designed various workspaces for various needs. The space you work in depends on your job function, company culture, and how people collaborate. Every room must be designed for comfort, productivity, creativity and health. So what are the most common types of workspaces you might find in a modern office? Here are some types of office interior designs that you can use as a reference, is there your favourite office interior design?
Collaboration Room Office Interior Design
Collaborative work is mostly done in meeting rooms, auditoriums, conference rooms, or small spaces. It all depends on the size of the team and their place in the office. These spaces are a very important part of any typical office interior design project, but because they function more or less the same, the size of the collaborative space needs to be checked carefully to differentiate it from other office spaces used for meetings.
Individual Room Office Interior Design
Some people find it very difficult to work in a crowded and noisy place, which is why every office should have several separate rooms where these people can work in peace. They don't have to be completely closed off from other areas of the office. The interior designer of the office can design the room with a simple glass wall partition which is sure to help, but to create a solitary environment is necessary for such situations.
Individual Desk Office Interior Design
You all know that one person who likes to immerse themselves in their work regardless of the environment. Their workspace is their sanctuary, and therefore, the furniture must be ergonomic and comfortable enough to make their experience at its best. An individual desk design can be an individual workstation with its angle within the entire layout.
Office Interior Design for Custom Workstations
Workstation specifically designed to include the layout of workstations special or typical is the main part of the office interior design aesthetics. There are so many different design variations and so many aspects that you can personally change to make it more comfortable for employees. System furniture is in great demand today, which is a good alternative to ordinary workstations. Especially for those of you who need to use a lot of technology on your office desk.
Executive Room Office Interior Design
For someone who has a higher position, the interior design office should be quite accommodating. You cannot integrate the workspace with other employees. These people have their role to do. Hence, the executive room should be designed in a somewhat luxurious way by the interior designer of the office. The atmosphere should be elegant, yet still, maintain privacy at the same time.
In addition to the types of office interior design that you need to know, there are also types of open space office designs. Open office layout began to dominate in professional l. This brings many benefits to the table design but in some cases, the drawbacks are too much.
Open Concept Office Interior Design
Interior designers, interior design services, or interior consultants can adopt a hybrid approach when it comes to workstation layouts, making the most of open office and cubicle designs.
This hybrid approach comes in the form of a low-walled chamber. The low-walled cubicles are a modification of the traditional version that gives workers a little privacy without making them feel completely partitioned and isolated from the rest of the team.
Such a layout is a great choice for very noisy parts of the office or teams that have to focus on specific tasks. The use of privacy dividers is a good alternative to low-walled cubicles which can achieve the same result without being permanent.
Shared Desk Office Interior Design
The sleek, open shared desk space layout is the perfect choice for an office where collaboration and the fast exchange of ideas and information is the key to an open concept office interior design.
In this design, the workstation is not only owned by one person. It is shared by several professionals who have the same job and who need to collaborate. The shared desk space layout encourages open communication. Plus, the layout is a great choice for team building and encouraging people to get to know each other better.
Interior design services designing shared spaces are divided through the use of partitions, giving everyone a little privacy and the opportunity to concentrate on the task at hand. At the same time, it is very easy to talk through the dividing partition to discuss something with colleagues.
Office Interior Design with Closed Three Way Workstation Layout
Those of you who are hard thinkers, those of you who handle finances and people who need to do their job without distraction will benefit from this office workstation layout idea.
Again, the concept is a modification of the traditional booth. Privacy screens or dividers are used on three sides. This configuration provides isolation with each employee needs without making them feel completely separated from the rest of the team.
The absence of either wall and door subconsciously project openness. There is no need to make a completely enclosed space in this office design.
Freely accessible Interior Design Office Workstations
A long table lined with chairs. Whether you like it or not, this concept is gaining popularity. This office design concept is easy to understand - people come in, they sit in the available space and start doing their job - very much like a co-working space.
There is no dedicated workspace, but the entire office is shared. The purpose of this layout is to get rid of the inherent position within the office. People feel more comfortable in such an environment and it also brings them closer together. If you are looking for the best layout to encourage team building, this office design is the answer.
Unassigned freely accessible workstations can be a problem in more traditional office environments. Think carefully about whether this particular approach would make your employees happy or they would rather have a bit of personal space that others don't have easy access to.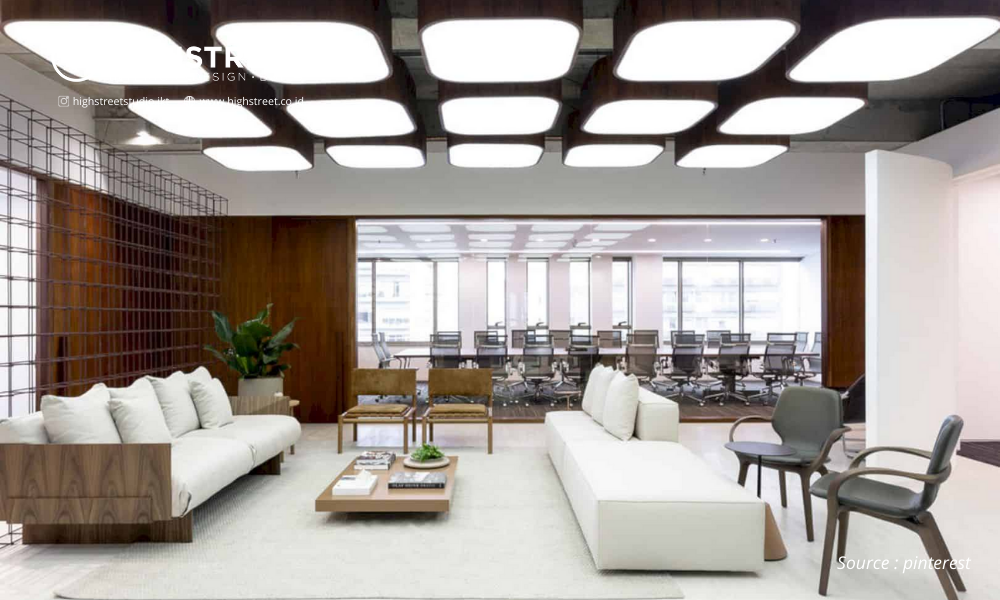 We have long introduced such an office layout solution in our project. We believe in functional design that meets ever-changing needs. If you have any questions or you're ready to start remodelling your workspace, get in touch!
Interior Designer: Contact us via Highstreet to make your dream building come true and join Highstreet to become our interior design partner.
Share This Article