Do you want a Great Income and Flexible Working? You Can Work As a HydeCo Interior Designer
posted on January 22, 2021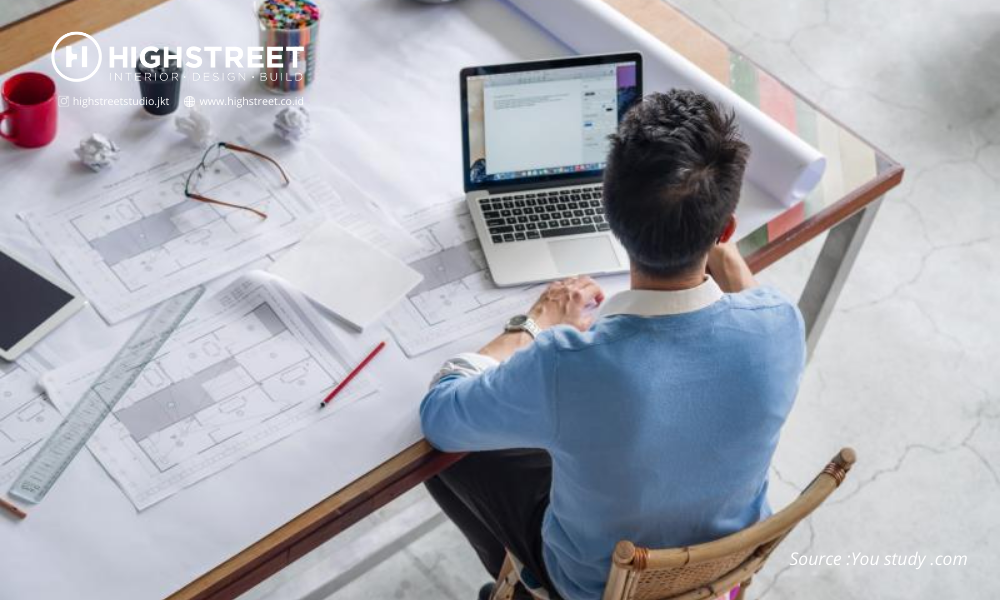 Interior Designer: Contact us via Highstreet to make your dream building come true and join Highstreet to become our interior design partner.
What is an Interior Designer?
An interior designer is a professional whose main task is to organize and decorate a space for maximum utility and aesthetic value. They are hired as independent businessmen, freelancers, members of design firms, and even part of large companies. Independent interior designers also partner with commercial and residential developers to create marketable spaces for home buyers. Successful interior designers come from a wide variety of backgrounds.
Many, if not most, interior designers have an associate's or bachelor's degree in art or interior design, but they can also study on the job. They need to be proficient in computer-aided design (CAD) software and other design tools, have a strong aesthetic design sensitivity that includes knowledge of elements such as colour, fabric type, lighting, spatial needs, and current design trends.
Whether they work for a family who wants an attractive home or a company designing their latest office space, interior designers help create and maximize the space we use every day.
Steps to be taken:
Step 1: Is this for me?
Step 2: Degree to become an interior designer
Step 3: Designers work alone
Several steps must be completed before you can become a full-fledged interior designer. First of all, you have to find your own talents and desires for the profession. Then, you need to find the right training. That can mean an associate degree, a bachelor's degree, or an independent internship. You may need a formal degree if you want to pursue a career in a company, but if you decide to work alone, your path will be very different. To help build your independent business and reputation, you will need to obtain professional certifications or win awards.


Step 1: Is this for me?
Before you go the long way to become an interior designer, you need to make sure that this is the right path for you. Most interior designers thrive in art classes and tend to be attracted to paintings and drawings that are more concrete or realistic. Interior designers also tend to like fashion and mix clothes in a way that expresses very specific feelings.
As they grow up, future interior design professionals may begin to imagine how to better arrange household furniture and they spend a lot of time decorating their bedrooms. Soon, they begin to realize that their interests can be more than just hobbies or entertainment and that there are professional channels to accommodate them.
Step 2: A degree to become an interior designer
A degree is always a safe bet. When you study interior design at four years or community college, you will have access to many resources. When you work for an associate or bachelor's degree, your school will train you to use CAD software, which is the standard for design professionals. They will also provide expert instruction, and even help you find internships to provide a guided real-world experience.
If you intend to pursue a career as an independent businessman, you can also take courses in marketing, accounting, and economics which will help you organize your practical affairs. You may also find like-minded students whose talents complement yours. They may be business partners or just professional associates for life.
Step 3: Designer working alone
You can also choose an alternative path to your goal. However, you have to find other ways to prove that you have the right items. One way is to work in an interior design company as an assistant or as an intern. While you are in that position, make sure you keep your eyes open and ask questions if necessary.
In your spare time, you can study design software and take online courses related to design, especially three-dimensional design. Nowadays you can learn a lot for free on YouTube, but there are also affordable courses that are a little more targeted, and maybe even generate certificates. Ask the designer role model for recommendations on the best certificate courses, or for tips on how to choose the most useful.
Another way to enhance your resume is to gain experience. When a friend or family member mentions that they are planning to renovate a particular house or room, you design a room for them. You can also work as a designer for companies. In that setting, you will be able to explore your creativity and show that you can see work from conception to final curtain. When you take on this project, make sure you document everything with photos and descriptions. Start a blog to highlight your growth as a designer.
What do Interior Designers do?
An interior designer works with an employer or client to find the best way to design or redesign a room. Once you have determined what is possible and desirable, you can start working on creating a plan for the job. You may need to find special ingredients too. For example, if a client wants to use reclaimed material for his house, you may need to track down the right boards, hardware, etc. You can also give them resources and have them select and buy the ingredients. Along the way, you will need to consult with clients to ensure that they are happy with the progress.
If you work for a large retailer, such as a furniture store chain, you might spend hours designing bedrooms, bedroom configurations, and more. You can work with furniture designers to keep the company's product line up-to-date and in line with current trends.
Another possibility is to work with a developer. If they are building an apartment building, you may be responsible for buying and installing curtains, carpets, and paint for the unit. You may also be charged a fee to design an office for an apartment manager.
The career prospects for interior designers are good. Once you have established yourself as an interior designer, you have many opportunities to pursue. If you're an independent designer, you probably have branches and work with contractors. You can act as a commission seller who can not only sell the service but also consult about the overall design. If you work for a company, you can go back to school and graduate with an MBA and then move up to a higher position.
For other articles regarding the latest information to tips and tricks about home interior design, visit hydeliving.co.id and find out more inspiration for residential interior design.


Interior Designer: Contact us via Highstreet to make your dream building come true and join Highstreet to become our interior design partner.
Share This Article