Home Office Interior Design Hacks to Improve Work From Home Productivity
posted on October 8, 2020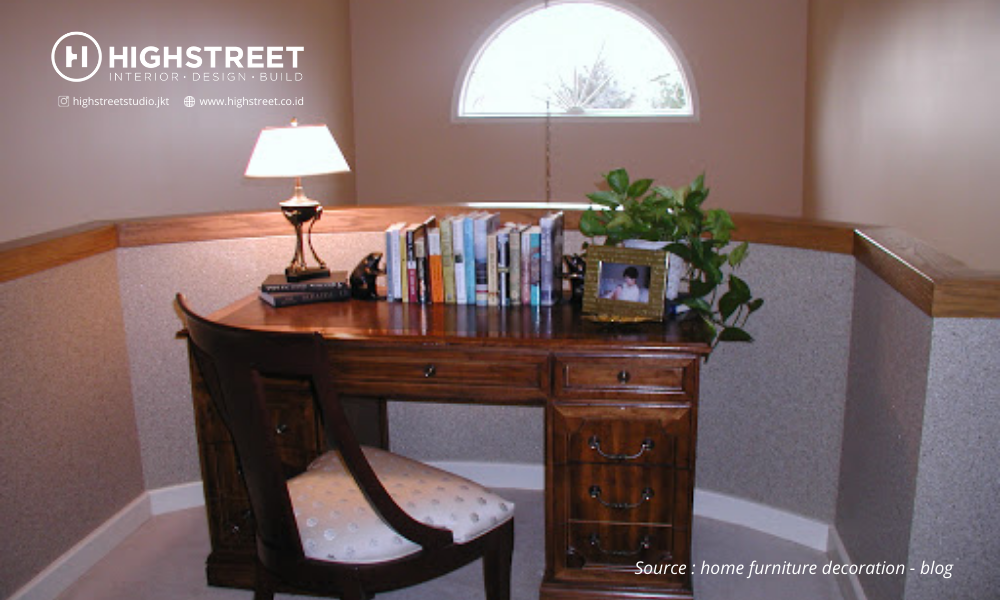 Interior Designers: Contact us via Highstreet to make your dream building come true and follow our blog for updates on building design inspiration.
The COVID-19 pandemic has dramatically changed the look of work for millions of people, who have transformed coats, coffee and office fluorescent lights for casual wear and home comforts. However, while working from home may seem like a dream job to some, actually creating a home office design that is conducive to completing those urgent tasks is easier to convey than to do. If you are getting bored with the appearance of your workspace, here are some interior design ideas for your home office that can help you make your workspace a comfortable, productive, and quiet place to complete your office work.
Design Your Home Office Space by the Window
A dark, cavernous home office space can make handling the job feel like you are locked yourself in the room. If you want to make the most of the WFH clock, try to prepare your home office space near the window with an interior design that suits your dreams.
Home office interior design that is close to natural light will increase your satisfaction and productivity as an employee. The natural light you receive can lift your mood and encourage creativity.
However, if you don't have a window in your home office interior design, you can add some additional lights to the home office interior to help keep you light. The extra light helps you stay alert, but without the stress that typical office fluorescent lighting can cause.
Keep Your Monitor Above Eye Level
It's not only about home office interior design, your comfort in front of a computer screen also needs attention. You may not think much about setting up your computer in your office, but at home, you should create an ergonomic workspace to help you deal with distractions.
Working in a kitchen chair staring at your laptop might be an option for occasional work at home, but for extended periods, you'll need a flat-screen monitor and you'll have to look up. Also, you can use a standing desk to keep your energy up throughout the day.
Interior Design Puts an Energizing Aroma
Your co-workers may not like your idea of filling the office with the fragrance of your choice, but at home, doing so is rightfully yours and can even increase your focus.
You can light a candle or fill an essential oil diffuser with an energizing fragrance and use it only in your home office during working hours. When you use it every day, it reminds your brain of past productivity, and signals at the start of each time that it's time for you to work.
Prepare All Your Daily Needs in the Room
If you want to make the most of your working hours at home, make sure you have everything you need before you start working. It's good to get up and leave the room during your breaks, but by making sure you have what you need and making it easy to stay hydrated, you'll be able to focus on spending fewer trips to the kitchen or another room. You can bring water, snacks and all your office necessities to your home office with you at the start of the day.
Detailed Office Space Interior Design
Even though you don't have a lot of space that you can use as a work area, with a home office workspace design you can make it easier to stay focused on the work at hand. Have a special design area that you can make as your office space, even if it's just a kitchen counter area that you can call your own.
You can also set non-changeable hours of work and let everyone you live with know your working hours, so they can give you the time and space you need to stay productive.
Interior Design Does Not Distract Your Work Focus
Instead of looking at the interior design of your home office space, but a desktop cluttering up your work and causing yourself the stress. Increase your focus by leaving only one tab open on your computer at a time and minimizing the rest.
Just Pay Attention to the Project You are Working On
So that you don't lose focus while working in the home office space, you can also put your cell phone down while you are working to keep on working on tasks. Limiting distractions will allow you to get more done in less time.
Keep Your Desk Interior Organized
To keep the interior around your home office and work desk organized, you must clean it regularly throughout the day. A neat and tidy home office interior may be the key to avoiding distractions when you work from home, and that starts with your desk. Minimizing visual distractions, paper-related clutter will help you to stay focused on your work.
Keeping your desk tidy, you can use a two-tiered paper sorter with items that need attention on top and items you don't need to be placed on the bottom. Clean lower levels and other things unrelated to your job. You can return to the distraction-free home office space when you start over the next day.
Rearranging the Interior Design of Your Home Office Space
Initially, you may not decorate the interior design of your home by considering the specifications of your job. It is okay. With a little innovation, you can design your home office space into existence by making multifunctional furniture. You can save costs as well as energy. If you can change your work location every day, you can design a sitting table or a standing desk from the items you currently have at home.
Are you finding it difficult to be productive working from home? Maybe one of them is from the boring interior design of your home office space. You can redesign your home office space with us. Contact our customer service on this website page and we as a professional interior design service can help you create a home office space according to your dreams.
For other articles about residential, you can read more on www.hydeliving.co.id and you will find lots of interesting information about residential.
Interior Designers: Contact us via Highstreet to make your dream building come true and follow our blog for updates on building design inspiration.
Share This Article