The Most Popular Restaurant Types in Indonesia
Nowadays, there are so many types of restaurant or eating place, from fast food to casual dining. We can also categorize it from many perspectives such as menu, price, cooking method, ordering system, service (table service) and the concept of its interior design. Hereby are the most popular restaurant types seen from its character of interior :
Casual Dining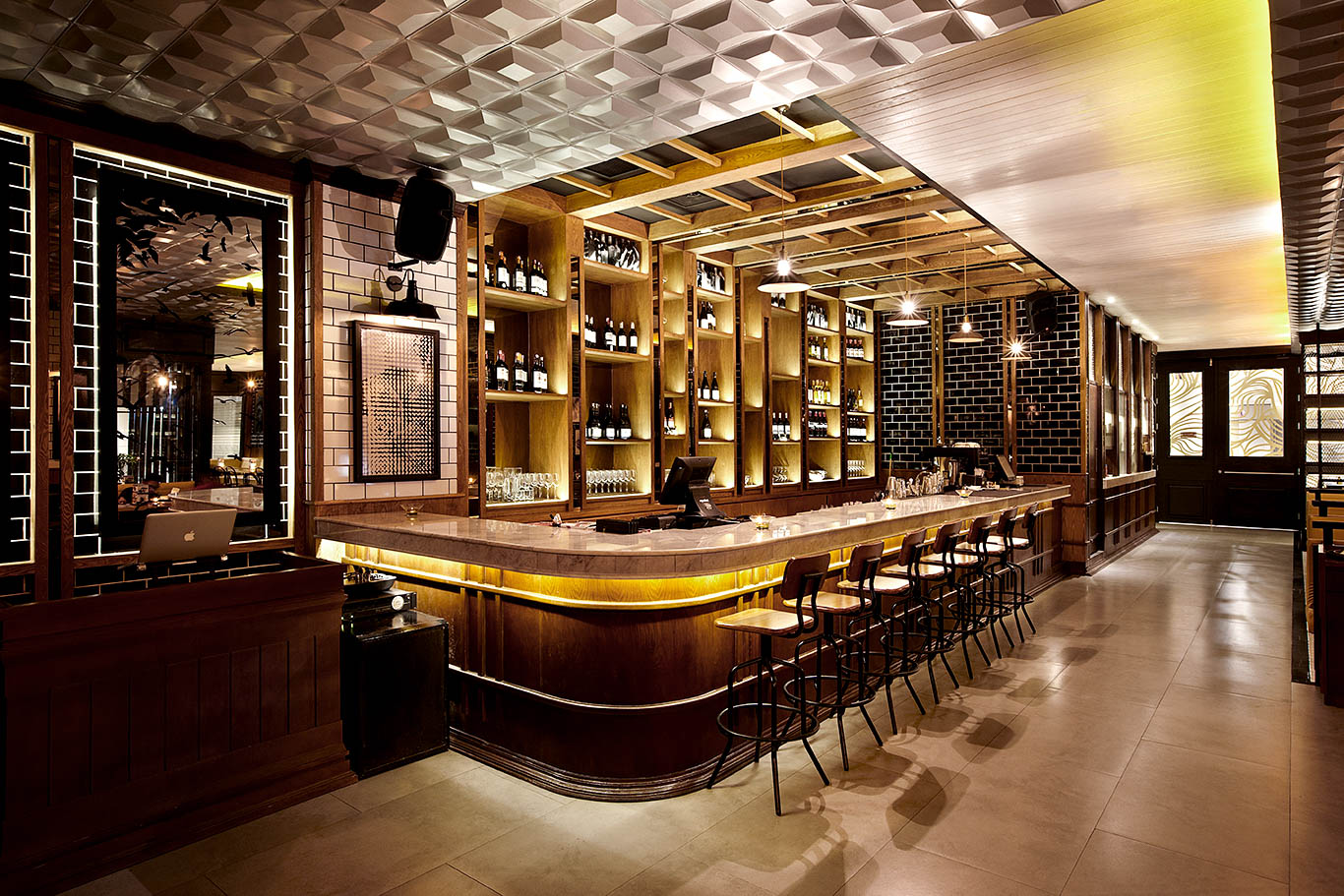 Blend Wine and Co, Balikpapan, Indonesia - High Street
In general, Casual dining is type of restaurant who serves middle price menu and offers casual or relaxing ambience.

Provide wide range of menu compares to fast casual types of restaurant, but not as fancy or unique as Fine Dining restaurant.

There is special area for the bar, with special staff and assorted beverage menu, served and made in the bar.

Service are given by waiter or waitress.

Casual dining restaurants don't use disposable cutlery.
Family Style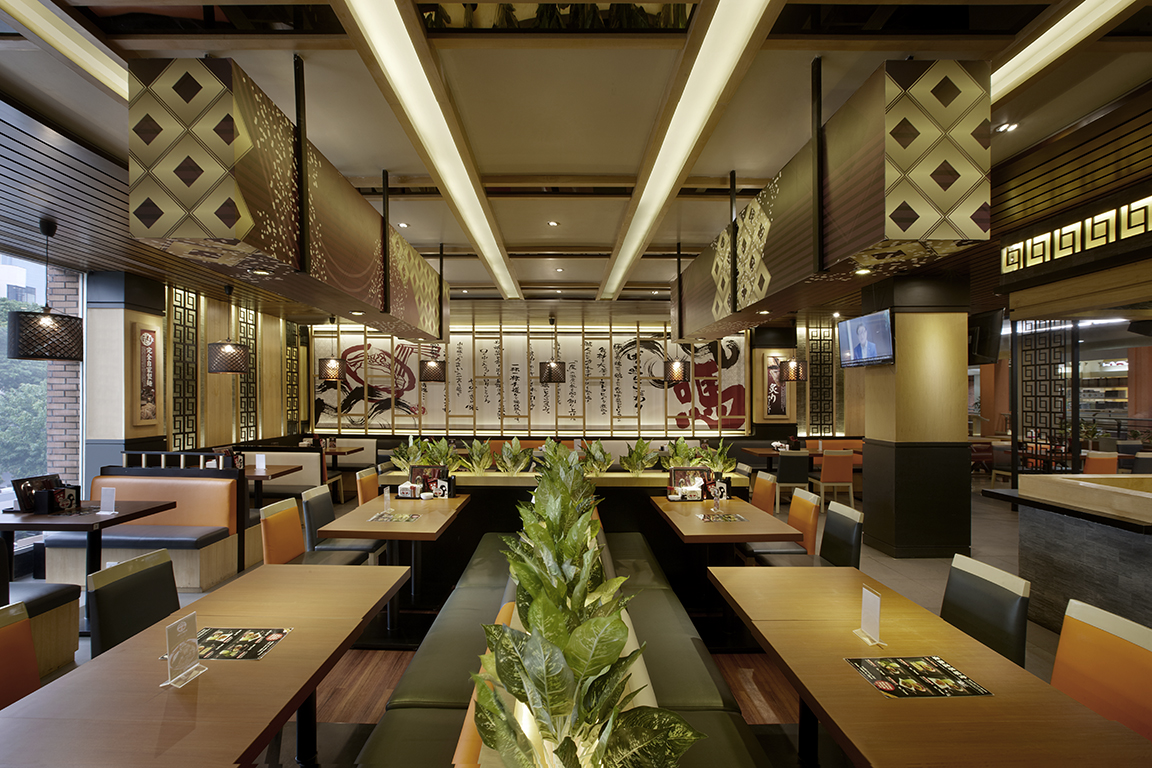 Bariuma Ramen, Jakarta, Indonesia - High Street
Similar with Casual Dining but having different menu. Family Style Restaurant usually serves big portion of food and ideal for sharing.

Cozy atmosphere where family members can interact freely while enjoying their meal.

Big table with chairs around the table are the most typical set, so that each family member can communicate easily.   

The menu is made by considering the client they serve: family with kids or a large group of people.

Indonesian, Japanese and Chinese restaurant are commonly using this concept.
Fine Dining atau High End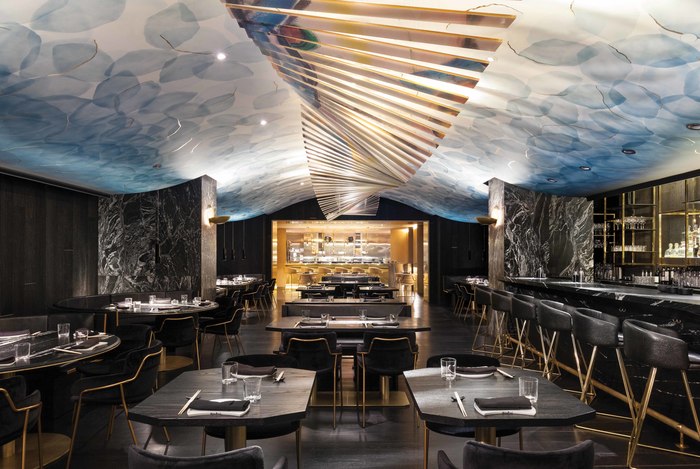 Akira Back, Toronto, Canada - Studio Munge
The service of Fine Dining Restaurant exceeds the standard services (ordering and serving foods). They provide details and extensive services such as: reservation system, assisting guests to their table, pulling the chair for female client, helping guests to put the napkin, pouring the water, etc.

The interior design concept is specific, special and professionally well designed with high quality furniture.

Detailed and excellent service require the staff to be well trained.

There are usually rules (written or not) for guests, for example a certain dress code.

Fine Dining Restaurant clients usually are loyal customers or members so that personal services are most likely provided.

Lightings of Fine Dining Restaurant are usually soft, warm and romantic to creates comfortable, soothing and private atmosphere for guests.

Music also take part of the atmosphere. They are picked to be paired with the restaurant theme or concept, for example classical music for traditional fine dining restaurant, or jazz for the modern fine dining restaurant.

Almost every Fine Dining restaurant demand guests to make reservation prior to their visit.
Fast Casual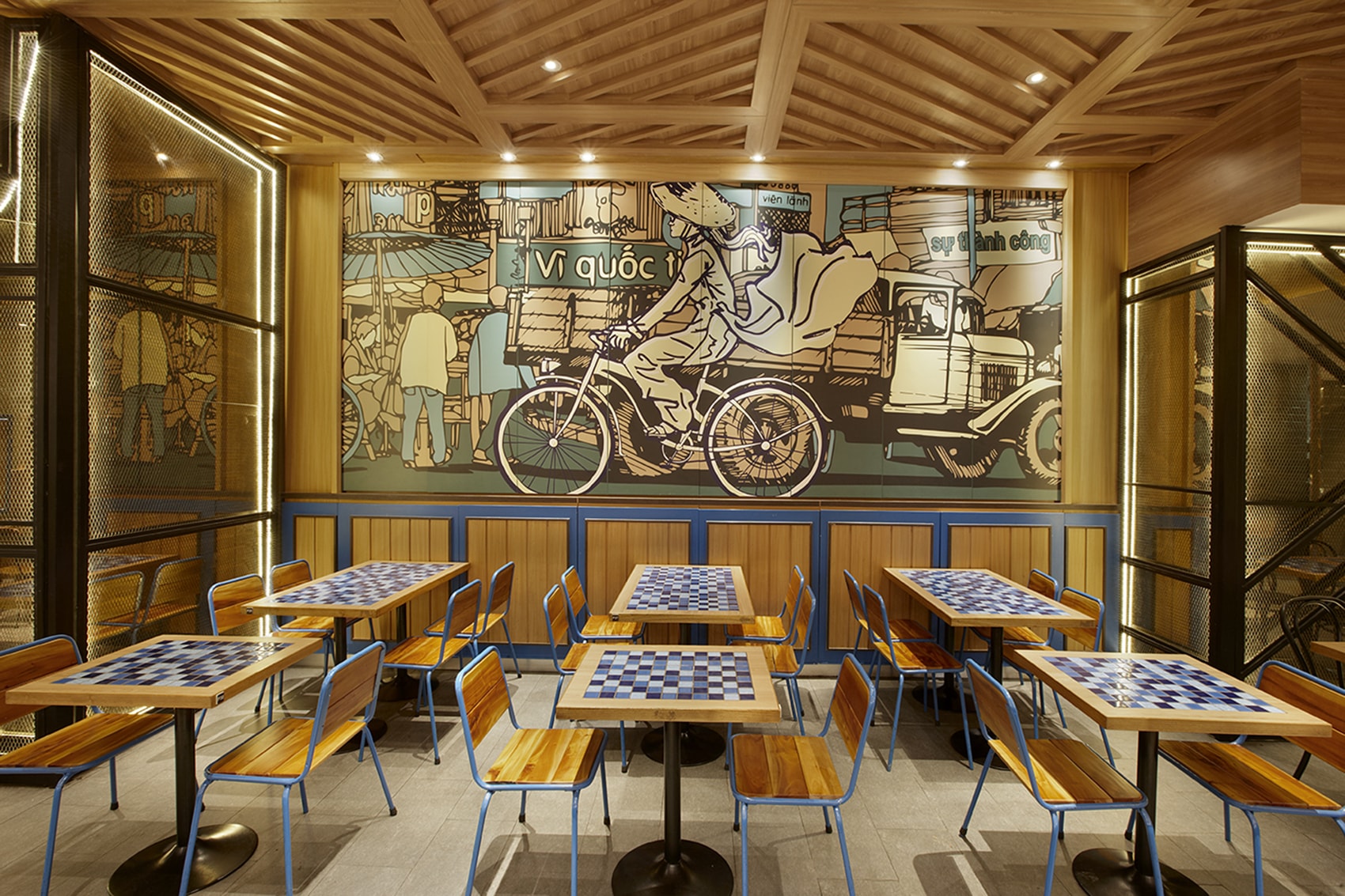 Pho Street, Jakarta, indonesia - High Street
Combination of Fast Food and Casual Dining

Table services are not entirely by waiters and waitresses.

Quality of food and atmosphere of the dining room are still better than Fast Food restaurant.

Displaying open kitchen and food preparation in front of clients are one of their unique services.

Service and operational must be efficient but still making customers comfortable. Although every food preparation and serving are organized to take just small amount of time, clients will still be having a certain special experience in their visit. Variation of menu is still possible without consuming too much time in its preparation.  
Fast Food
Cupbob, Tangerang, Indonesia - High Street
This is the most popular restaurant type that can be found everywhere. 

The most prominent characters of these restaurants are fast services, comfortable place and affordable prices.

Foods in this restaurant are usually pre-cooked and reheated when a customer place their orders. Foods are commonly served in takeaway package.

Serve only set menu or set meal. Customer can't have it customized and must order from the existing menu.

The form of restaurant are stand, booth, small temporary counter and few can have seating area outside.

Furniture are simple, like chairs and standard table. Chairs are chosen to be not too comfortable so customer would not spend a lot of time there.

Having loud music and super bright lighting.

Applying bright colors on the interior like red, yellow and green. Colors who have effects on increasing appetite.  
Share This Article