The Violent Peace, High Street Installation for CASA 2018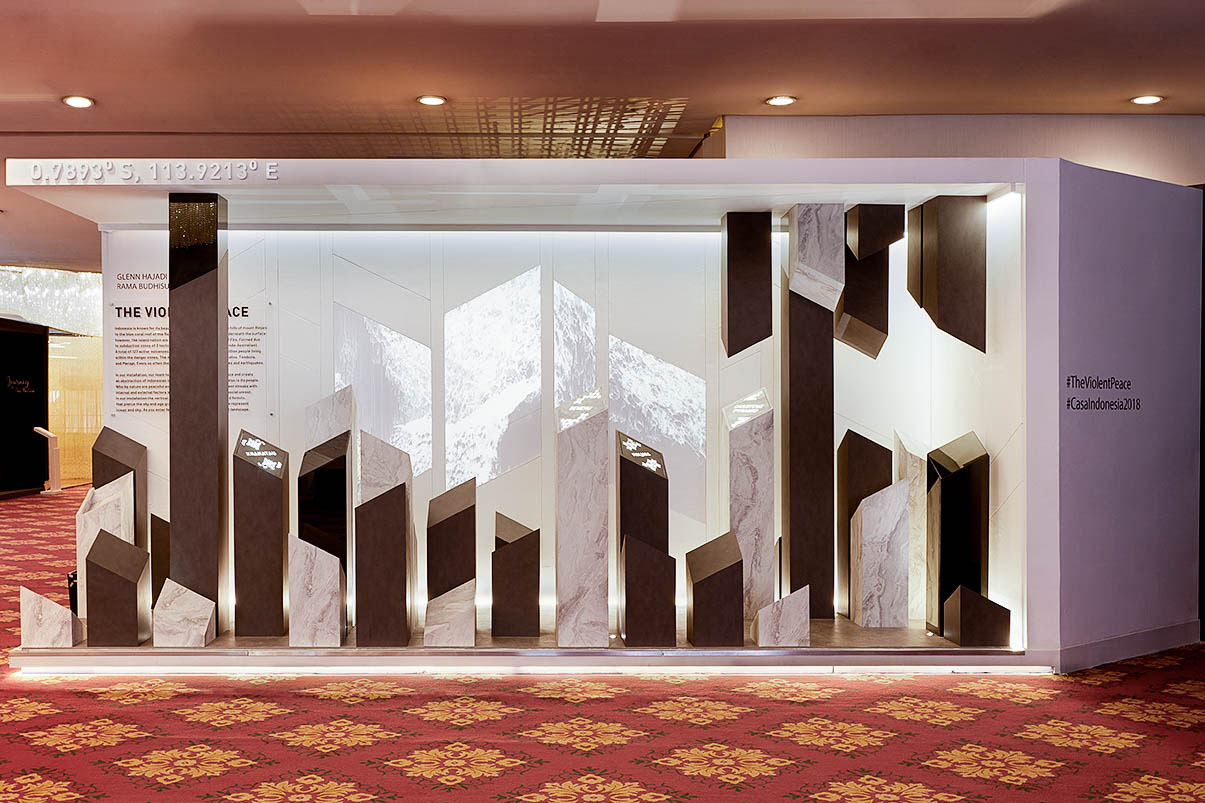 High Street was participating in CASA 2018 with installation called The Violent Peace.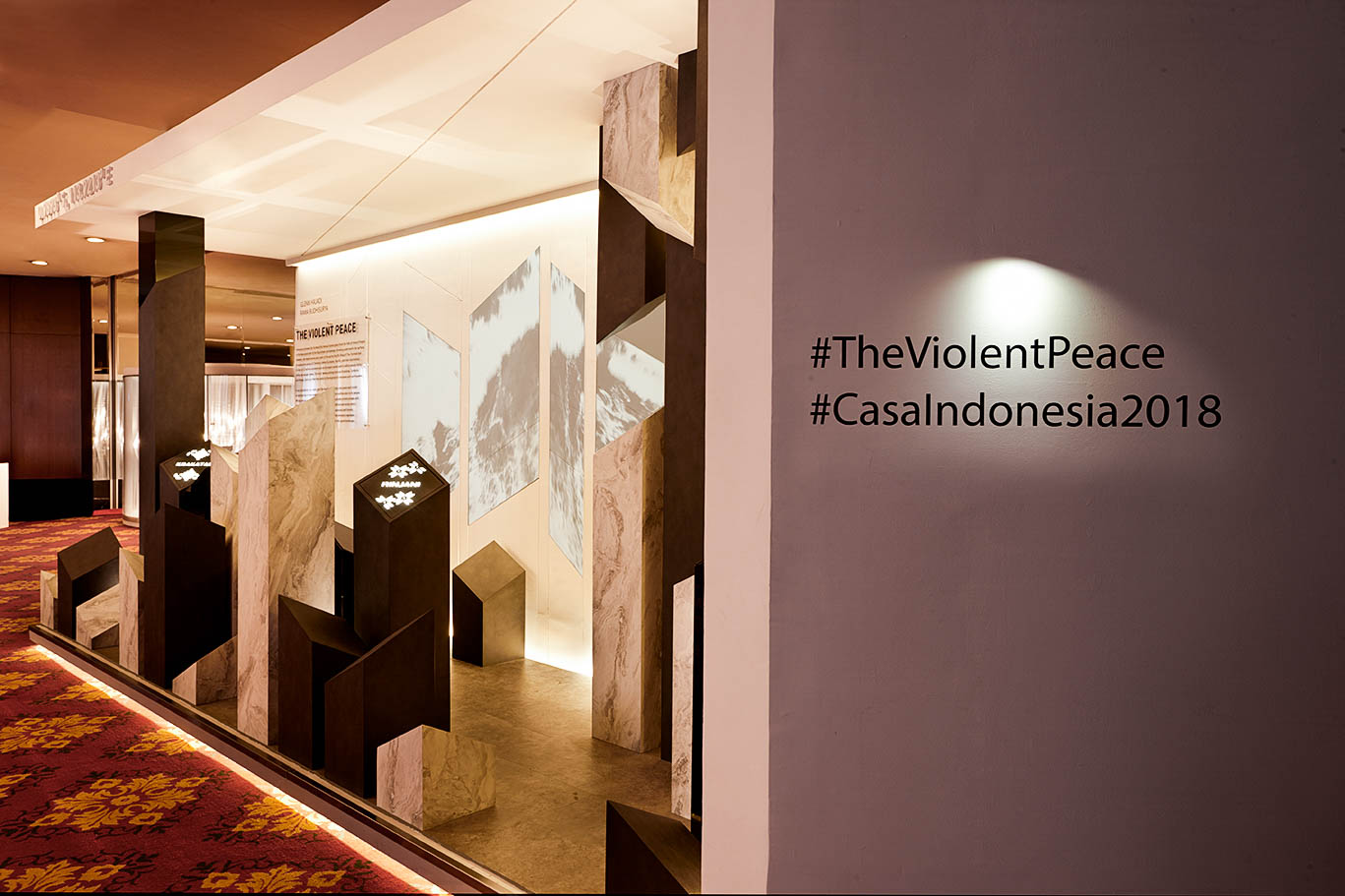 CASA is one of the biggest exhibition of art, architecture, design and living in Indonesia. This year, it is the 9th CASA exhibition since its debut in 2010. CASA 2018 was also a part of one decade celebration of CASA Magazine Indonesia. This event was held in The Ritz-Carlton Ballroom, Pacific Place, Jakarta, on May 31st to June 3rd 2018.
This year theme was One Nation which display various design installation, furniture and art that enhance uniqueness in each and every piece. This exhibition had a thorough and interesting program, from the final of CASA Design Challenge 2018, seminar, talk show, corner of Architectural Project, Cook Design area, Mi Casa area, and Designer Showcase. Designer Showcase was a special zone that present installation or interior design from expert, designer, artist, and architect with particular concept. This year event brought Cosmas D. Gozali, Eva Nasa (TMS Creative), Satya Putra (Larch Studio), Riki Yakub dan Ren Katili (Architect's Life), Akara Project, Dhanista Dyaksa, and most particularly Glenn Hajadi and Rama Budhisurya, the ​founders of High Street on this special zone. High Street unique work of the year for Designer's Showcase was this installation called The Violent Peace.
THE VIOLENT PEACE
0.7893° S, 113.9213° E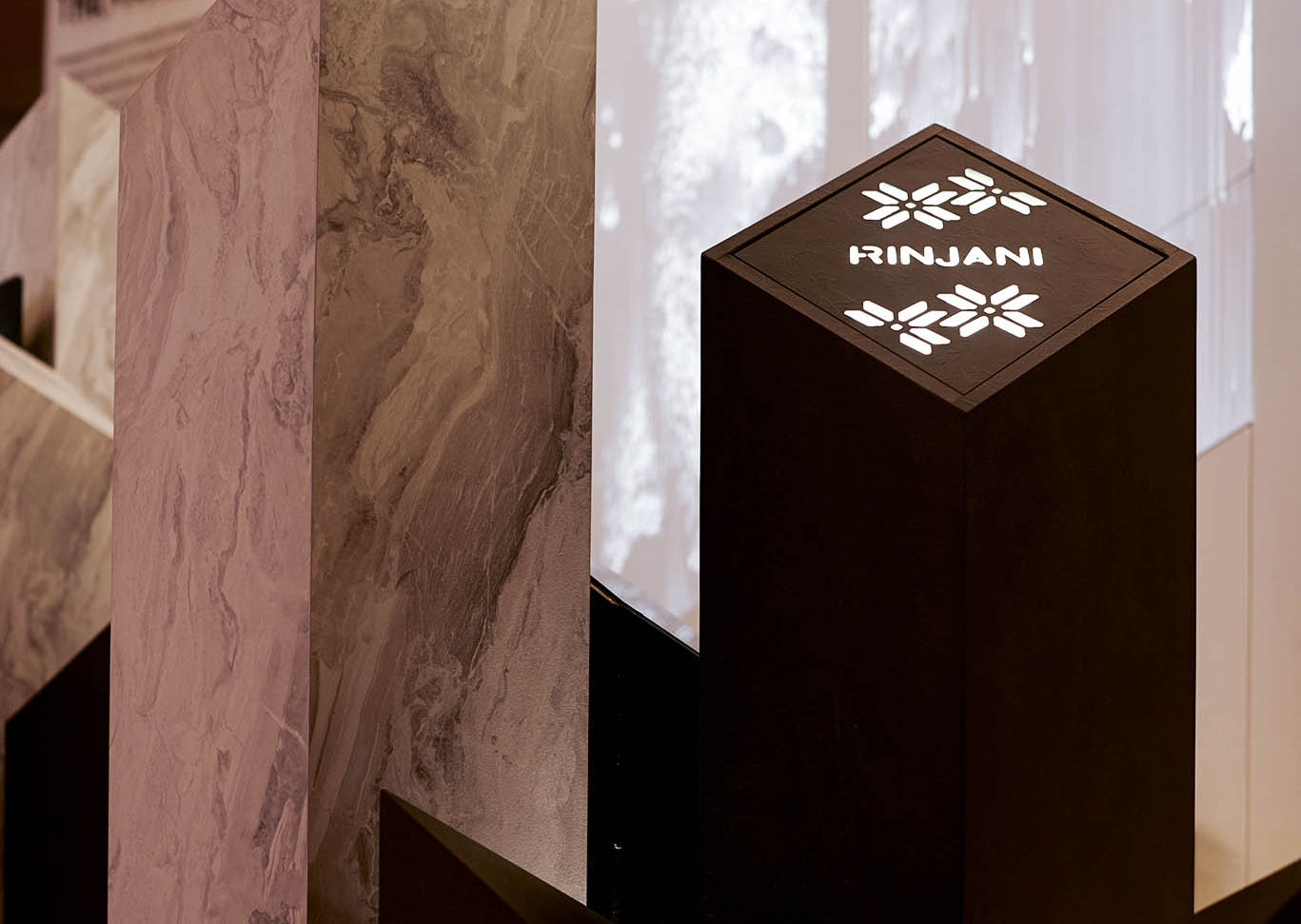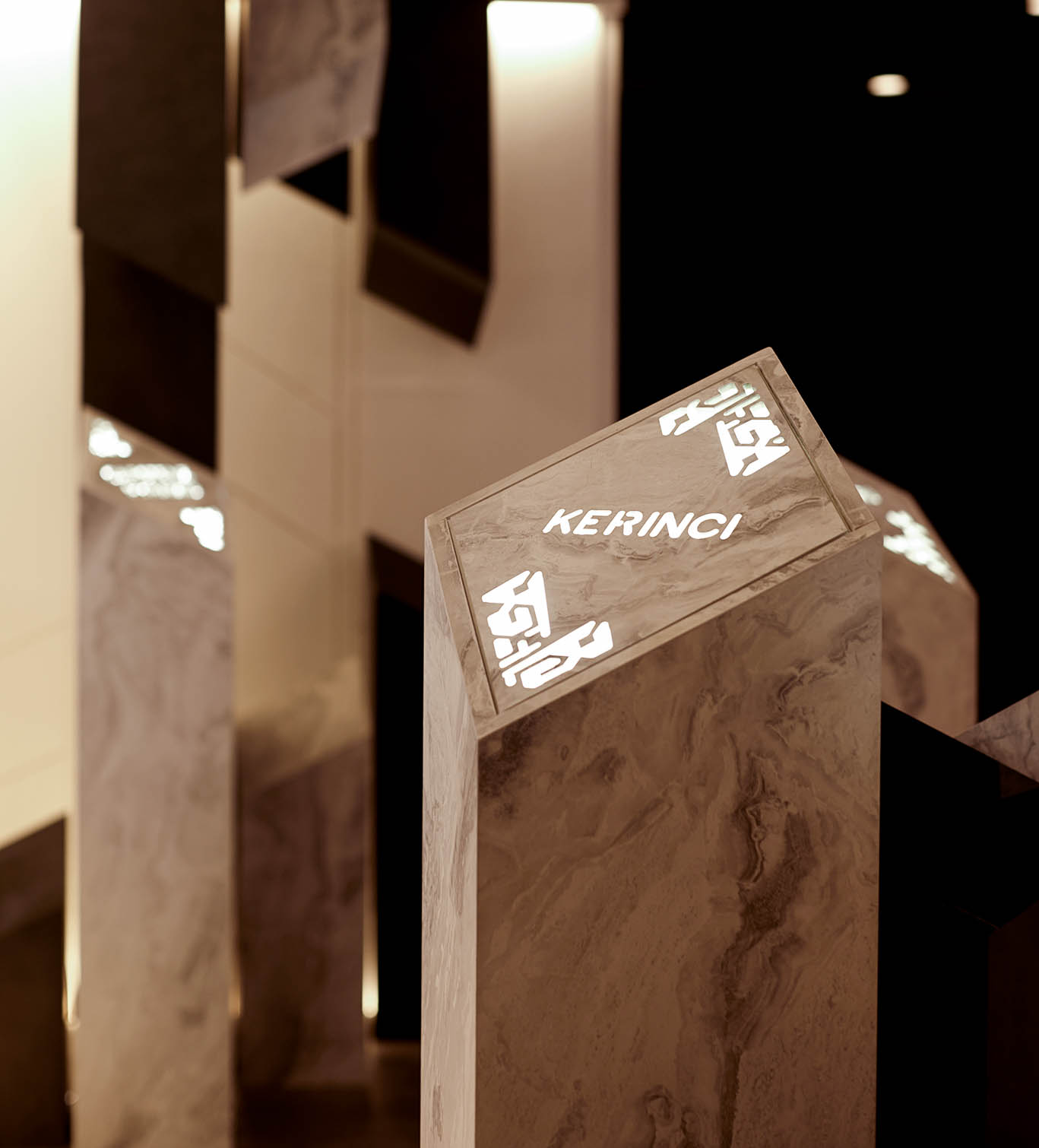 Indonesia is well known for its impressive and majestic view, from Rinjani Mountain to coral reefs in Raja Ampat. Meanwhile, underneath this greatness, this archipelago is a part of active pacific ring of fire and formed by the subduction of 3 tectonic plates (Eurasia, Pacific and Indo-Australia). There are 127 active volcanoes in Indonesian main islands with 5 million people living in dangerous zone. A few famous volcanoes are Krakatoa, Tambora and Merapi, which has contributed a big, even massive, eruption and earthquakes.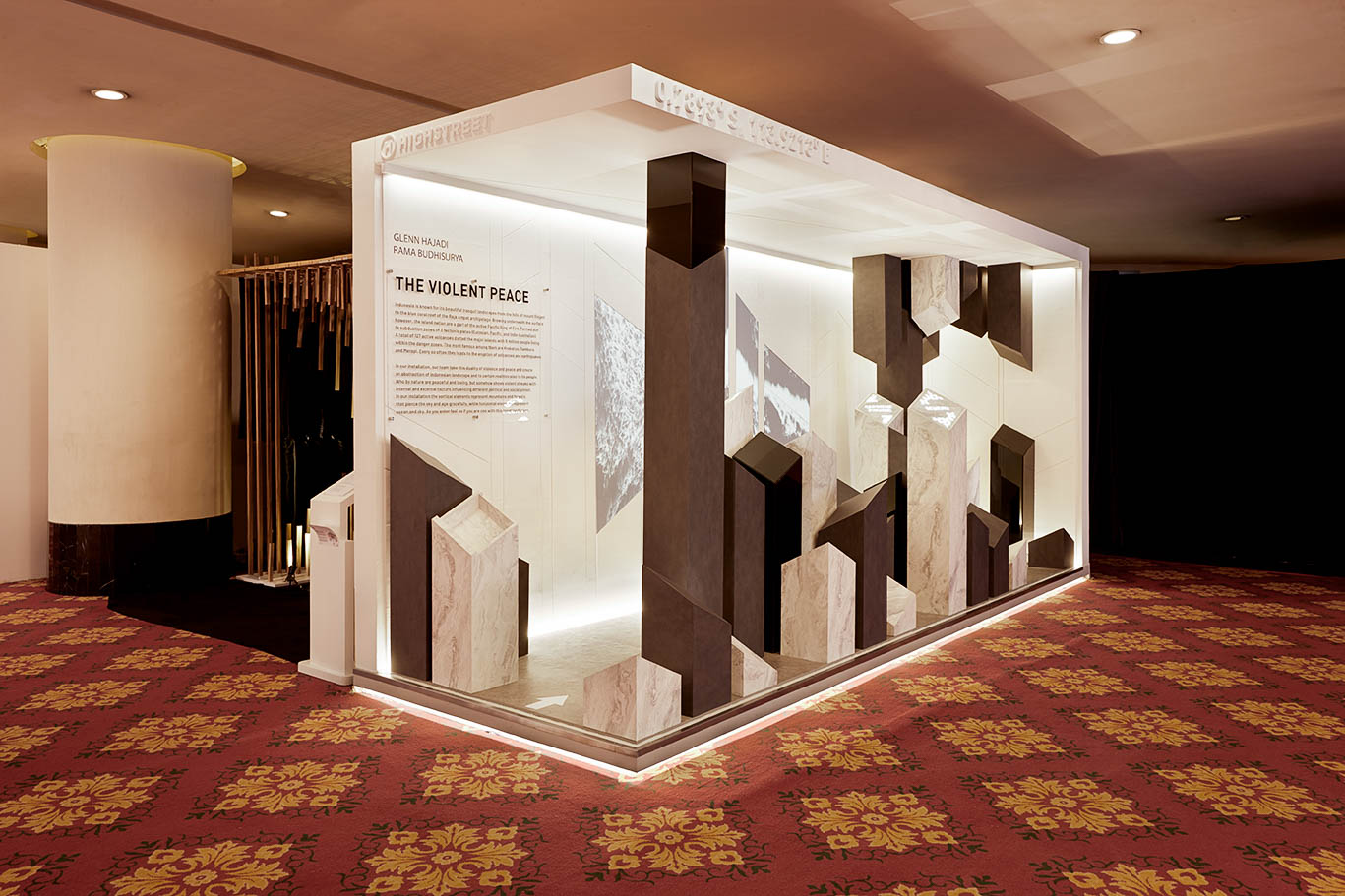 Installation The Violent Peace manifest the dualism of violence and peace that creates an abstraction of Indonesian landscape and a certain reality of its inhabitant. Considering that Indonesia has a peaceful and lovely side but also has rough lines from its internal and external factors that contributes in social and political instability. In this piece of art, vertical lines represent mountain and forest, gracefully emerging the sky and time, while horizontal lines represent ocean and sky. When visitors enter, they will instantly feel that they are becoming one with this landscape.
Share This Article