Tips for Choosing the Right Office Interior Design Services
posted on February 3, 2020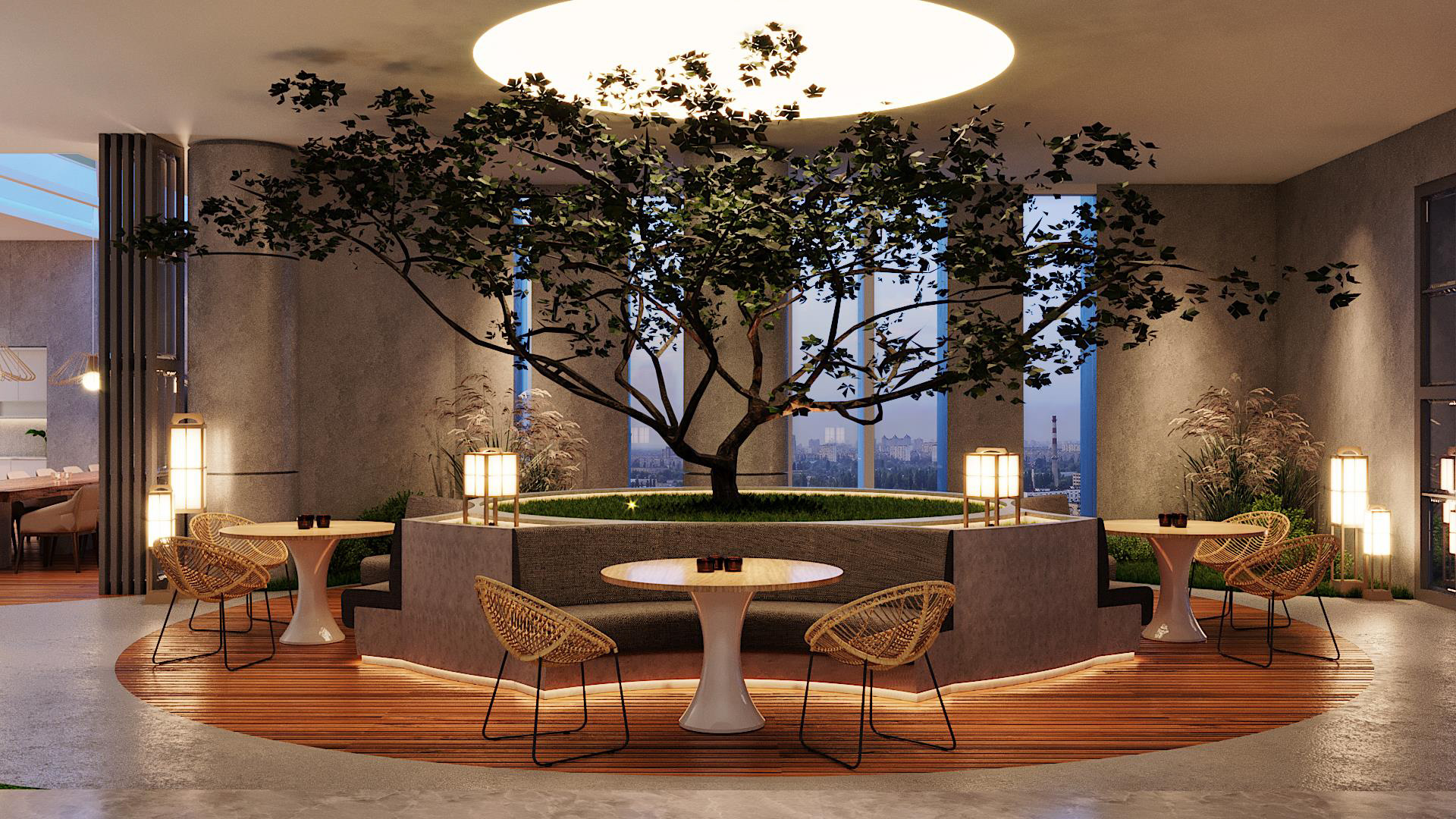 When you build a dining building it is not enough to only rely on contractors. Because the building contractor is only in charge of building it, not by making the interior design of your building. so you need to work closely with interior design services so that there is a professional interior design of the building. Because these parties are already experts in the field of interior design specifically.
Especially if you want to build buildings that are used by many people such as offices. Then you need to make the interior design as good as possible and as comfortable as possible for many people to live in. Moreover, the office is a place of work so you need to create a work environment that can increase productivity. If you feel confused about which office interior design service to choose, you can listen to the following tips.
Tips for Choosing Room or Interior Design Services for the Office
1. Choose Design Services that are Experienced
If you work with design services to decorate or renovate your room. Of course, you want the best work and can be invited to work professionally. Moreover, you are looking for design services not for your home, but for the office where you work. So you need to be held responsible if given such an assignment. The form of responsibility is clear by finding the best design services.
The best design services certainly have a lot of work experience, so you are looking for interior design services that are experienced. Because that experience can form an increase in the quality of work of related interior designers. The existence of work experience also makes interior designers become more knowledgeable. So that makes it more understanding about the stages of work and can find the right solution to problems that occur.
From the important aspects of the interior such as materials, colors, and various kinds of interior models must have experienced a lot to know about this. Because he has handled or worked in a related field for a fairly long period of time. So experienced design services have many variations and types of solutions offered based on design problems.
2. Pay attention to the Budget or Budget for Remodeling
The most important thing when you want to do a room renovation is the cost or budget. Indeed, prices usually determine quality, but if your budget is insufficient then expensive prices are not the best for you. so there needs to be a price consideration that matches the best choice in that price range. Because if you force it can cause problems at the end, namely debt.
The budget is a determining factor, so if you think that the price is cheap means it's not good, it's wrong. Because there is a class of its own in a certain price range, even if you can find cheap ones but the quality is good. So you can get a beautiful, comfortable, and charming office interior design. The most important thing is that there is no debt burden, or even the budget is left.
The price of design services itself there is many variations, depending on your request. Because the price is also determined by the materials used. So if you are careful, you will get an office interior design that matches your expectations with the lowest possible price. Isn't that better? It's been economically coupled with satisfactory office interior design results.
3. Try to Negotiate the Price of Design Services
If you feel the price offered by the design service is not appropriate, then you need to reduce the price. The trick is to negotiate, so you can get the right price and within your budget. Do not until you always agree with interior design contractors only, try to take part. Because sometimes many design services are too expensive to set prices, so if you immediately agree, surely make an empty bag.
Negotiating is not only for the renovation of the building, but also with furniture, materials, and operational costs. But if you are negotiating prices you need to think rationally. Do not negotiate at unreasonable prices that are too cheap. Because you of course also know the price range for materials and furniture.
4. Look for Design Services that Fit the Criteria
Before you look for office interior design services, you need to make the criteria first. That way you can more easily determine the design services. Just choose a design service that meets the criteria that you specify. Because usually, every company must have different styles and tastes in designing the room. So all that's left is to make design service criteria that fit the desired interior style.
Even looking for design services is not difficult, because now there is a lot of media. So you can search through the internet, social media, and print media. If there is a lack of trust in the media, then you can ask a friend, relative, or colleague who has used design services for the office. Then you ask about their testimony, good or not.
5. Look for Office Design Services that Provide the Best Services
Service is one of the other important things that need to be considered from design services. Because service has to do with communication, of course, good communication with interior designers will make the results more in line with expectations. So you can easily channel opinions, desires, and goals to designers.
Open only that, when you want to discuss the issue of a contractual agreement on the project, payment, and the process of work is also easier. In fact, you can also take part in controlling the work of the project ... sometimes there are also the best quality design services by offering various additional bonuses for free. So it will be an advantage for your party, for examples like free three-dimensional design, installation, and others.
6. Choose Design Services that Have a Clear Work System
The work system of design services you need to consider because it will affect the control of your party. If the design service work system is not clear, it will certainly make your party not understand and not take part in the project. That could be bad or good, a 50 to 50 chance. Instead of taking risks it is better to look for the clear with a clear design consultant. And can explain the work steps of the renovation project.
A good interior design service is indeed needed, but of the good, there is definitely the best. If you are not sure and are still unsure of a number of choices, then you should not be confused. Because we can help you, there is no need to look for other design services. Because we are a design service that is trusted, professional, and can serve you according to our best capabilities.
If you are interested in offering our interior services, then you can contact us. Communicate and discuss your desires with us, then we will provide the best capabilities. You can contact us through customer service or our official website for more information.
Share This Article