Create Meaningful Workplace Design with Interior Consultant
posted on November 13, 2020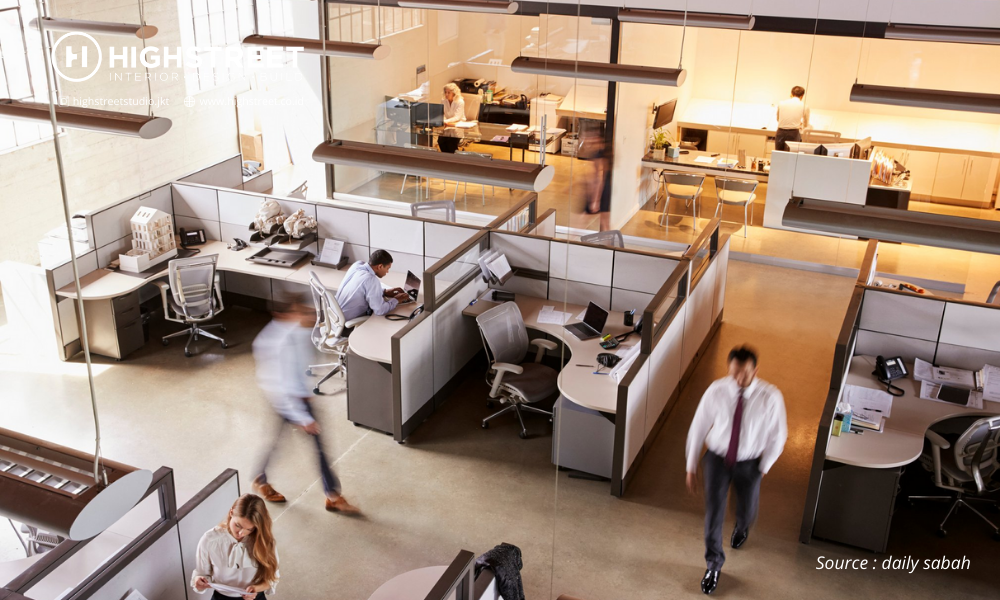 Interior Designer: Contact us via Highstreet to make your dream building come true and join Highstreet to become our interior design partner
Is office design still important? Although remote work is now an alternative for many, some are rethinking the role of the office. Redefine the workplace as an experience working from the office and engaging about the way your office operates. But where do you start to revisit your office design?
There is no doubt that the COVVID post office design will differ from the previous office design. If in the past, office design may have become a passive character in your experience working from an office, in the future office design can play an active role in your work story. Office design can take a leading role, interact with you and actively shape your experience working from the office.
From your arrival through the main door to every interaction you have throughout the day, your office design has the power to shape the flow of your comfort experience from working from the office.
Office Design For You Comfortable, Make It A Goal
You would think that experience can begin to change the role of the workplace by thinking of it as an office that has only a function as a workplace, a tool, and an experience. However, the office offers trust while meeting your need to connect with your colleagues, focus, and refresh.
Unfortunately, the experience in the office does not exist so that you as an employee can only go to the office to sit at your desk and start working. Working from the office is a choice that changes the way you operate. Now, almost as many people have adapted to work from home as a way of the new normal. This change will also be attributed to different office work styles, which focus on results rather than time spent in the office. You can form their jobs so that you can achieve the best results in working from home.
Rediscovering work experience better prepares you for the unpredictability of this pandemic, and makes your workspace more flexible. For office design, desks become secondary, no longer the main work model and working from a remote location is not uncommon.
This way of working emphasizes the office as a desirable destination and requires adaptive design and requires extensive experience of what it means for your team members to work independently. Indeed this requires adaptation to working from the office with new ways of measuring performance, productivity and potential. This new way of working, combined with design and workplace experiences that will support your comfort while working from the office. Change the physical office design to suit the conditions and environment around the office.
Take advantage of Office Design at Work
Once your office design is a viable workplace, the next challenge is to build collaboration among people. The phenomenon of remote work and the fact that you may never again "see" all of your coworkers in the office, at least not at the same time, will still have a virtual meeting. Designing a new office when you are not in the office is the right choice because you will take advantage of your free time.
You'll want to get back to work from the office. In short, you are more likely to develop bonds with people when you meet frequently at the office. These bonds develop more rapidly with the frequency of your interactions, and they grow deeper when you share the same interests, beliefs, and values. Purposefully designing your workplace experience means that you are optimizing for a diverse presence, even increasing your social interactions, and expanding your relationships inside and outside the office.
New Office Designs Become Emotional Transitions
For some of you, the global pandemic has revealed facts that were previously taken for granted. Reality like the fact that office design plays a huge role in shaping your experience. Sharing the roar and time with those around you helps build cultural connections and allows you to make meaningful contributions to your office. At the same time, for many of your remote work has yielded benefits such as no commuting from home to office.
Moving to a workplace that is designed to be more experienced and facilitate emotional transitions, just as the sudden shift to remote work is an unexpected change for many, your return to post-pandemic work experience may also feel strange.
Many parts of your routine, life, daily expectations will change, and the sense of identity associated with how and why you work from the office may be lost. Before COVID-19, it was easy for you to think of the workplace as a part of your work story. The office is like a passive player in shaping your work experience, only engaging you insofar as you change the atmosphere from the meeting room to the work break room.
Healthcare Office Design
Does your office have a health room? The health room becomes a remote space in office design. A dedicated space for you as an employee to truly relieve stress when you need it. Furniture, decorations, and fixtures should be carefully selected and designed to inspire calm when you feel a headache, feel nauseous, feel overwhelmed, or just need some time alone.
Because it has a religious purpose, the room must be easy to clean and maintain. We recommend using a health care grade furniture and plate if things get messy. Also, aesthetics is everything in terms of physical and mental enhancement; Add a chaise longue that is modern but has a solid design with table ends and coffee tables that match well when combined. Decorate the walls in relaxing colours, such as taupe or light blue, and keep the art simple and calm to keep the mood calm.
The image of a serene coffee shop, complete with dim lighting, neutral colours, and a room full of people in the same room but independent of each other. This can be an inherently calming aesthetic away from the hustle and bustle of the outside world. This will allow you to take a moment to sip your coffee and mentally prepare for the next challenge. Now, imagine the same feeling, but lying in the office. Seats should be comfortable and varied. Position some comfortable chairs around the back to provide relaxation so that you can enjoy some time alone and rest.
Interior Designer: Contact us via Highstreet to make your dream building come true and join Highstreet to become our interior design partner.
Share This Article