Inspirations for Office Interior Design by High Street Studio
posted on October 26, 2018
It is undeniable that office interior design is essential in reflecting a company's image. A representative interior design in an office will also create a positive working environment. Thus the need to establish a thorough plan of interior design for your office.
As an interior consultant and seasoned architect, High Street Studio has a strong portfolio in designing interior for office and various working space. High Street Studio also has a good track record in designs and building a commercial project, living space, hospitality and retail. Here are some of the interior design for office that could inspire you!
Compact & Efisien 
The interior design for office at the Thamrin Nine Jakarta is a solution for a limited height in a space, in addition to the number of rooms that client's need. A compact and seamless interior design was implemented by High Street Studio for this office. There is a transformation on the ceiling height to give a more spacious feel in the room. Some of the furnitures were customised in a simple form and neutral colours. A combination material of wood, granite, glass and steel gives a modern touch that feels warm.
Elegant and warm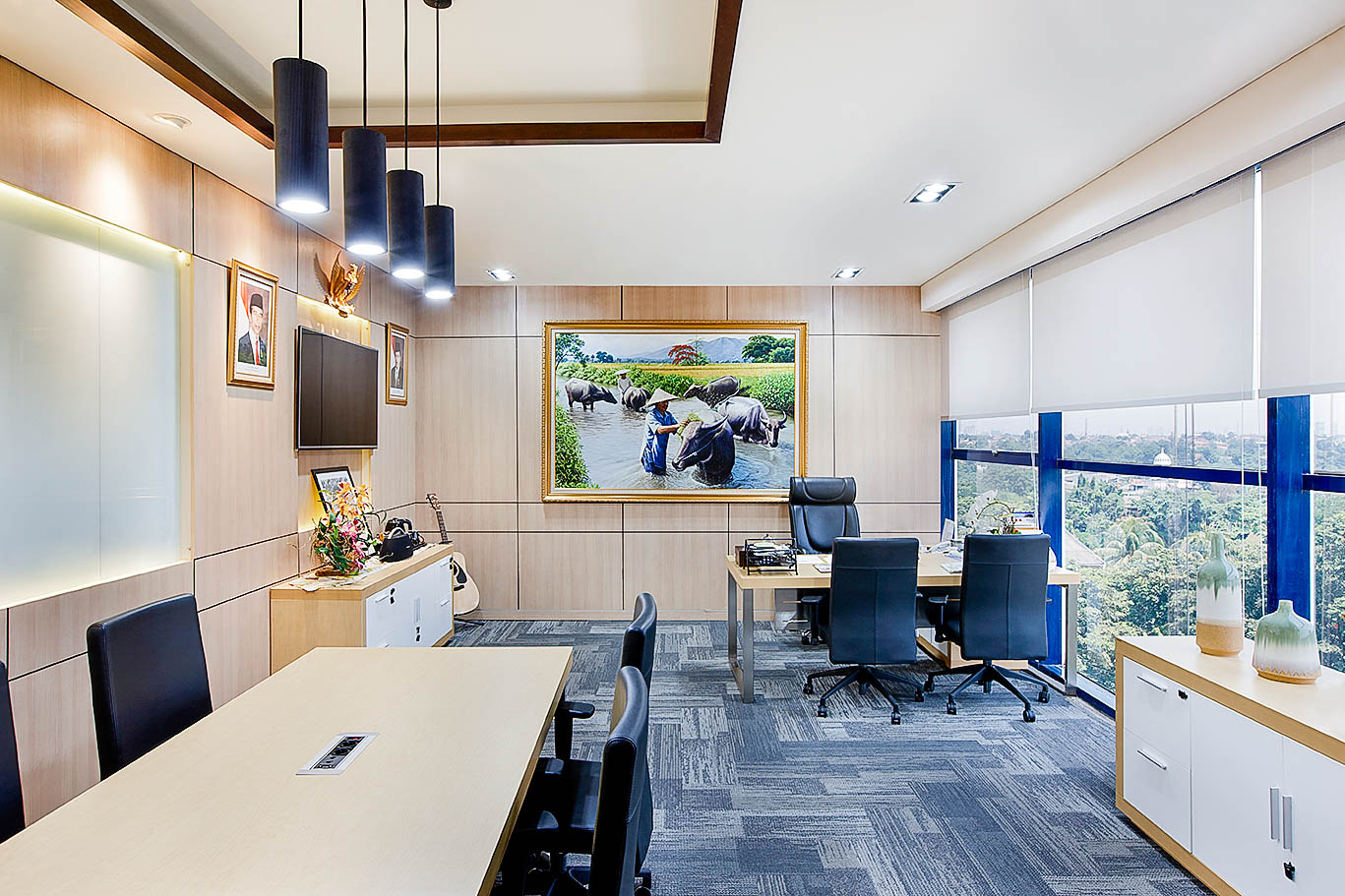 Not only a home, warm feelings in a room can often be found in the interior at the office. If the company aims to reflect elegance, then the warm nuance is essential to create comfort in a room. Just like what has been done at a notable construction office in Jakarta. A combination colors of wooden and granite materials could transform the room into a more spacious area. The placement of lighting in the wall and ceiling also make a room a bit more cozy. A working space could feel more spacious with an arrangement of furniture that suits a geometrical room.
Modern & Spacious 
When a company has quite a lot of employees, then a spacious room layout in a contemporary modern nuance is the solution. This prominent retail company has that type of office interior design. High Street Studi efficiently design the interior by limiting rooms' periphery. This has made connectivity between rooms feels more integrated. Semi-private areas like meeting rooms are confined by a transparent space. A combination of creativity in lighting and ceiling created a decorative nuance in a meeting room.
Elegant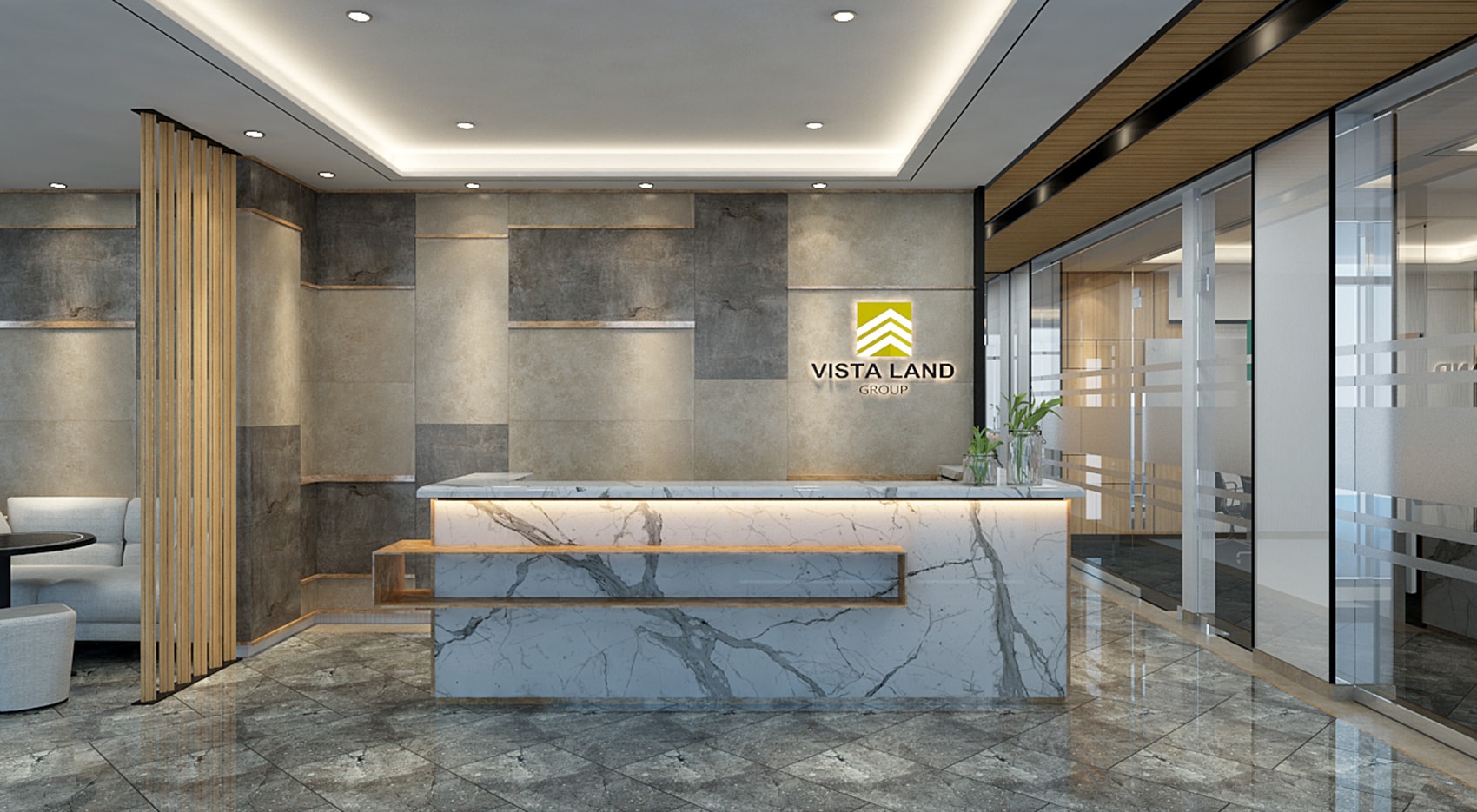 Although the main design presented here is modern style, this office interior has an elegant touch to create trust for the client. One of them is by using the majority of granite material. The material is a key element in transforming a room into a luxurious look. It is as if a strain of pattern and colour of the granite provides a soul for the room. In support of the indirect lighting technique, and the installment of several wall art, this office interior looks more lively.
Modern Industrial
If the company focuses on a dynamic business, then the office interior design could also be created as dynamic. One of the options is a modern industrial style of interior design. High Street Studio designed the office into an industrial-like building with a modern touch. The area is dominated by the use of steel and metal material that are exposed as they are. In combination with several wooden panels, the office interior appears warm. A transparent border like glass also provide a natural lighting for the room.
Get in touch with us through the Contact column if you have any questions in regards to the office interior design that you dream of. High Street Studio will provide the professional assistance in making your dream designs come true.
Share This Article