Thinking About an Interior Design Partner Career? Check Out These Tips and Salary Expectation!
posted on February 18, 2021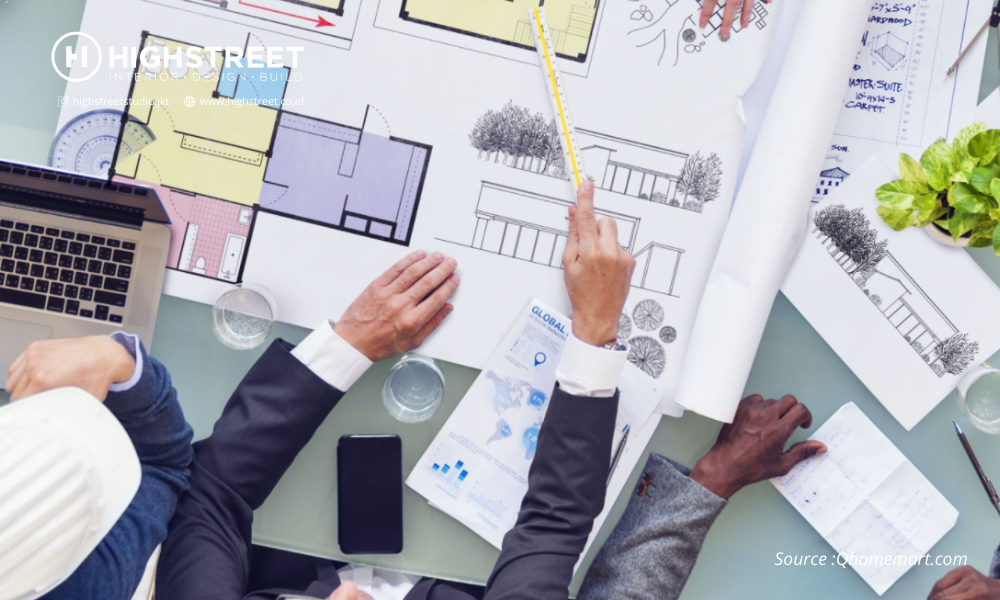 Interior Designer: Contact us via Highstreet to make your dream building come true and join Highstreet to become our interior design partner.
How to Become an Interior Designer
Thinking about an interior design career? Check out our FAQ on how to become an interior designer, including the interior designer salaries you can expect!
If you are interested in getting into interior design, you probably have a lot of questions. What is the best school? What are the types of interior design? What does it take to start becoming an interior designer? And what is the average salary for designing an interior?
A career in interior design is definitely an exciting career. If you want to know how to become an interior designer, here are the important steps you need to do:
·         Understand interior designer jobs.
·         Get started with your online portfolio.
·         Decide if you wish to attend an interior design school
·         Look for interior design colleges.
·         Compare interior design schools.
·         Earn your interior design degree.
·         Find your focus.
·         Research the average interior designer salary.
·         Build your interior designer portfolio.
·         Get your interior design accreditation.
Sounds amazing? Don't worry. You have come to the right place. We'll share everything you need to know about becoming an interior designer. First: how do they spend their days?
What Do Interior Designers Do?
Interior design is the art of perfecting an interior. Interior designers take up space and make it more attractive, functional and safe.
The job involves many different tasks, including space planning and product research, coordinating with project stakeholders (home and business owners, contractors, shops) and setting schedules, and finally overseeing construction and executing designs. Compared to most other jobs for creatives, a career as a career designer can offer better job stability and potentially higher pay.
How Do I Get Started as an Interior Designer?
When you're starting to pursue an interior design career, a great first step is to make sure your online design portfolio is up to date. This will allow you to wow the school admissions committee and potential clients.
Also, once you enter interior design school or start getting interior designer jobs, don't forget to update your portfolio with all the latest info. Every project you have will help showcase your skills and build your reputation as a professional and give you more clients.
Do I Need To Enter Interior Design School?
The short answer: no. You don't need to attend an interior design school. Since the fields are so diverse, it's entirely possible to find interior designer jobs that don't require a degree.
However, it's a really good idea to get some training in the field, for several reasons. At the very least, you may want to take a look at online courses that can familiarize yourself with the concepts that interior designers need to know. Here are some things to consider:
A Bachelor's Degree May Be Required
First of all, if you want to get involved with an interior design firm (as opposed to working alone), most companies want designers who have at least a bachelor's degree.
Your Area May Require Specific Degrees
Additionally, some states require you to pass a licensing exam before being allowed to use an interior designer degree. And, in some other states, you can't do interior design work at all without a license.
Before you can take a licensing exam such as the exam National Council for Interior Design Qualification, you must have a combination of education and experience. Typically, you will need at least a bachelor's degree and two years of on-the-job training.
So the best option is to choose a good school and take a program that specifically focuses on interior design.
Interior Designers Need Knowledge of Multiple Topics
Even though you may have great design instincts or experience in other design fields, if you have never spent time studying interior design, it is unlikely that you will know all the ins and outs of this profession. For example, interior designers must know building codes, inspection regulations and universal accessibility standards.
If all of this sounds too much for you, you might want to consider becoming an interior decorator. The interior decorator focuses on the aesthetics and decor of the room but does not do any design. There are many interior decoration courses that can earn you a certificate or diploma in the short amount of time an aspiring designer needs to become an interior designer.
What Should I Look For in an Interior Design School?
Try looking for a school with a specialized interior design accreditation. This ensures the school has a quality program that potential employers will recognize.
Another thing to look for in this industry-specific college is employment rates. Many schools that successfully place their students in design-related jobs promote that fact. The school's website can tell you the percentage of its graduates who end up in careers as interior designers or related occupations. This can give you a better idea of ​​which colleges excel at preparing students for occupations and provide them with support in their search for work. Here are some other questions to ask when researching schools:
·         What Interior Design Course Curriculum Do They Offer?
·         What Are Their Portfolio Requirements?
·         Do They Offer Bachelor Degrees?
·         What Types of Interior Design Jobs Are Out There?
There are many different avenues that you can explore when it comes to your interior design career. For example, an interior designer can be independent or work for a company such as a design company or home and office builders. Interior designers can specialize in areas such as residential, commercial, or restoration and preservation.
In each of these areas, there are many opportunities that interior designers can focus on:
·         Residential interior designers can specialize in areas such as kitchen design, bathroom design, or accessibility design.
·         Commercial interior designers work in spaces such as offices, restaurants and hotels. Areas they can specialize in include health facilities or government buildings.
·         Restoration interior designers work with historic spaces. This job requires specialized knowledge of preservation practices and how to maintain a building's historic purpose. The spaces in which they work can range from historical homes or buildings to museums.
How Much is the Average Interior Designer Salary?
Similar to other industries, interior designer salaries can differ based on their location, level of experience, and the type of design they specialize in. Interior designer job prospects are projected at 4% from 2018 to 2028. With the average growth rate of all jobs at 5%, careers for interior designers are almost as fast as average.
Are you interested in joining our partner in interior design? You can join us. We provide opportunities for those of you who want to expand your network as our interior design partner, send your company profile here.
For other articles regarding the latest information to tips and tricks about home interior design, visit hydeliving.co.id and find out more inspiration for residential interior design.
Interior Designer: Contact us via Highstreet to make your dream building come true and join Highstreet to become our interior design partner.
Share This Article